YELOMAN Puppies
Sub-links for this page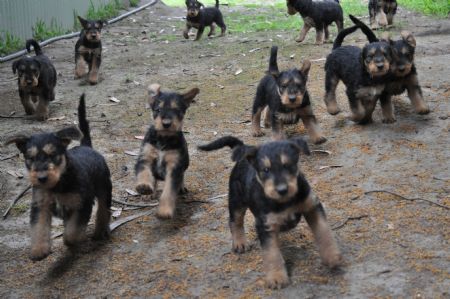 Puppies available ( to young for microchip numbers )
I do not keep a waiting list !
All our dogs are fed a natural diet to insure that all the puppies get the best possible start in life.
We provide a 'menu' for growing puppies and for adult dogs and are always available to provide you with help and support throughout your dogs life. All puppies are sold on the Limited Register ,not for breeding or export .Should you want to show or breed this must be negotiated prior to the pup being purchased.
We understand that circumstances can change in a persons life and we are willing to help you rehome him if necessary.
Please contact Suzanne on 0428661997 for puppy inquires.